Why we love Village Bakery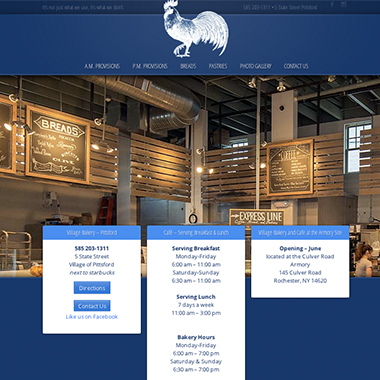 : First off – it's straight up delicious and if you haven't had one of their french macaroons I urge you to just stop what you're doing and go or at the very least schedule WHEN you are going to eat one.  We love what the Village Bakery stands for:
It's not just what we use, it's what we don't.®
We strive to source the freshest, local ingredients. No G.M.O.'s. No steroids or antibiotics. No nitrates.
And we love how they let us unleash our design skills on chalkboards and on natural kraft packaging.  Icing on the cake (they also have cakes…oh my word): the entire management team is beyond impressive and the passion they have for the brands they curate makes us love our work even more than we did before.  (We really do have the best clients!)
Things we've done with Village Bakery:
Website
Social Branding & Social Strategy
Business Cards
Menu Design
Packaging Design
Visit the website or find her online below: