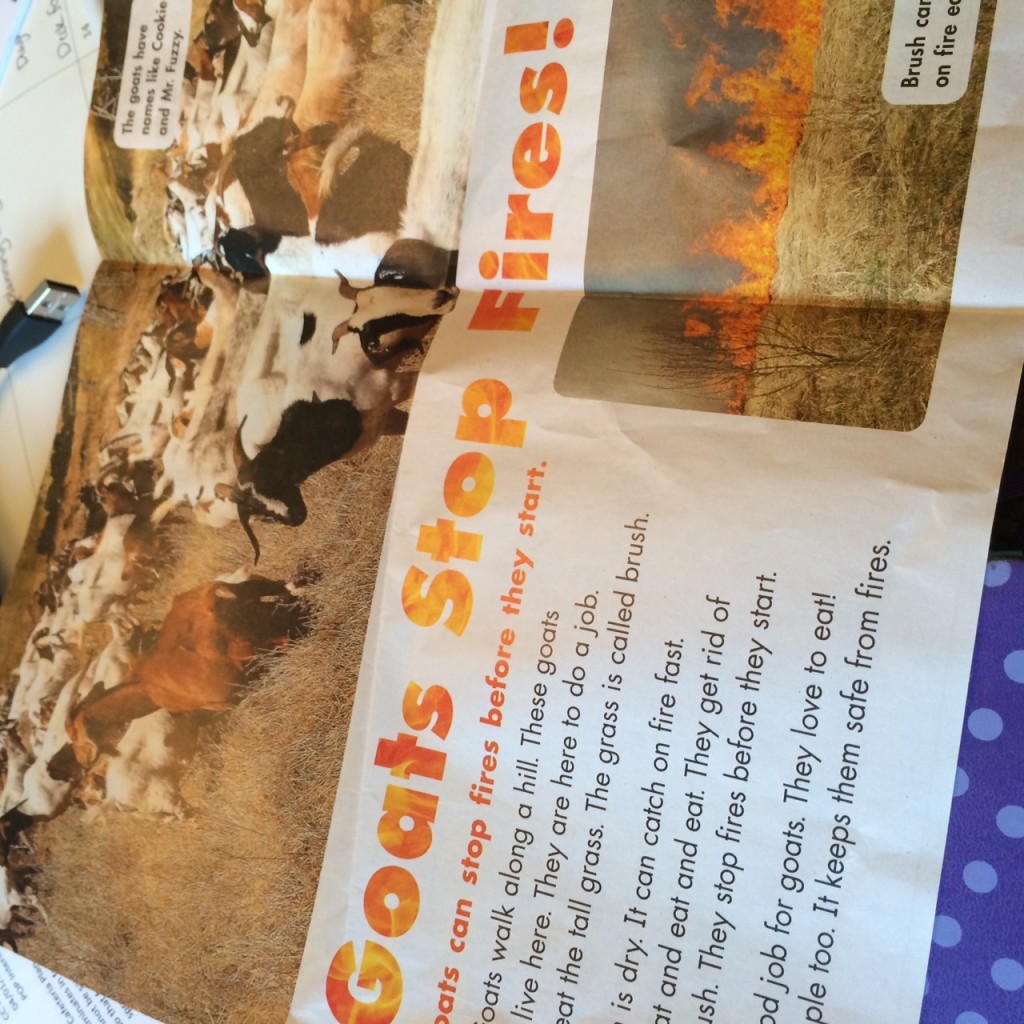 It was Fire Prevention week last week at my daughters school. I was feeling the juggle today – school is out for Columbus Day and I've done my best to be first and foremost with my family even though Monday draws me into work like a moth to a flame. We all have the juggle.
I was reading through the stack of paperwork that comes home each week and had to smile at this worksheet: Goats Stop Fires.
Capra is the word goat in Italian. And while not as life saving as actual goats we help prevent fires too.
What kind of fires do we prevent?
We talk about what you want to do next – so we have a plan, an approach, we're beginning with your goal in mind. This saves you from the fire of "NONE of my branding works for what I want to do moving forward."
We check each of our clients sites each month to make sure it's performing optimally, protected from issues. The fire that is declared when your site is down the day of a big media break is not welcome or necessary.
We solve problems promptly and the first time they come up. Things don't sit in the email inbox for a week – they're addressed same day. When a problem comes up we talk about the solutions and action the first time, correctly. When we stop working with someone it's because we have the same problem over and over again. Our clients stay our clients because they have a problem once and we solve to it.  It's not easy but it is simple.