Sarah Wood of Sarah Wood Photography came in through a referral – people ask us all the time: How do you get new clients? And the answer is just one: people refer us. Do great work – work hard – do what you say – do it when you say you're going to do it – and you will grow.  It's not easy but it can happen with great ease.
Sarah came to us with a couple interesting requests….
Sarah is looking to expand her business and in order to do that her work needed to be front and center….because her work is clearly amazing that was an easy thing to do so we went full image on the homepage with simple and clear navigation running over it.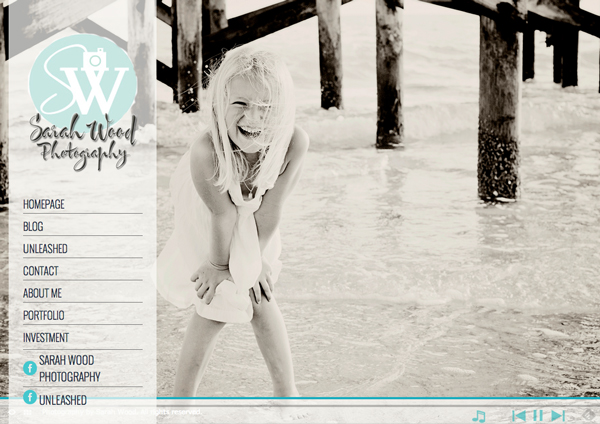 Sarah recently started working with a local animal shelter and her work with these animals is so heart warming – hundreds of miles away I am swept up in these eyes looking for forever homes – this is also a great way to introduce her work to new potential clients.  To accomplish this awareness effort the masonry blog style was selected – this was actually Sarah's suggestion and let me tell you listening to the client is one of our best moves.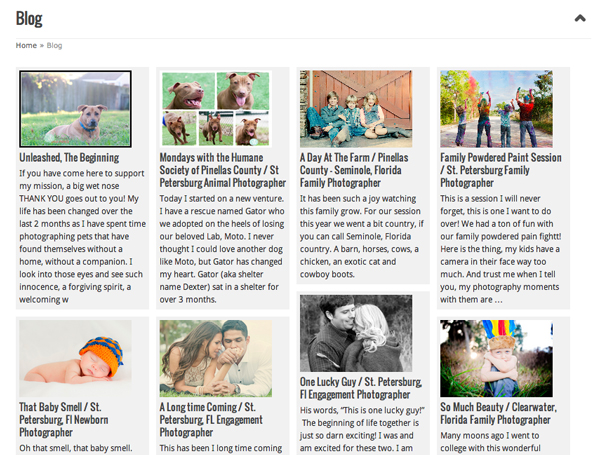 What we have to say:
[quote style="boxed"]Sarah is a dream to work with – her work is remarkable and her commitment to showcasing that in the most authentic and accessible way possible is noteworthy. She's also a straight shooter and a kind & energetic person- some of our most favorite qualities in a client. [/quote]
What Sarah had to say:
[quote style="boxed"]Ahh, it is complete. So much time, detail and hard work went into this. Thank you so much to Capra Strategy for making my vision a reality! You are incredible!  Again, thank you so much! It felt good to be able to imagine something in my head, communicate that to you and then have it in front of me! Amazing attention to detail! Just love you guys![/quote]