Why we love Not Your Average Mom, Susie?
Susie keeps it real and she's doing what we all want to be doing: pushing to do better. Better in life, better for our kids, treating our bodies better…it's just like her tagline. Always Evolving, Never Average. Working with Susie on taking her blog to the next level and building products that help generate revenue to support her family has been a pleasure. Seeing her success online and on the tv makes us so proud to be the team backing her up.
What Susie had to say about Capra:
Cass and her team have totally transformed not only my website but my business. Cass is the advisor, the finder, the fixer, the closer, and sometimes, the therapist.
Finding her is one of the best things that has ever happened to my business, and to me.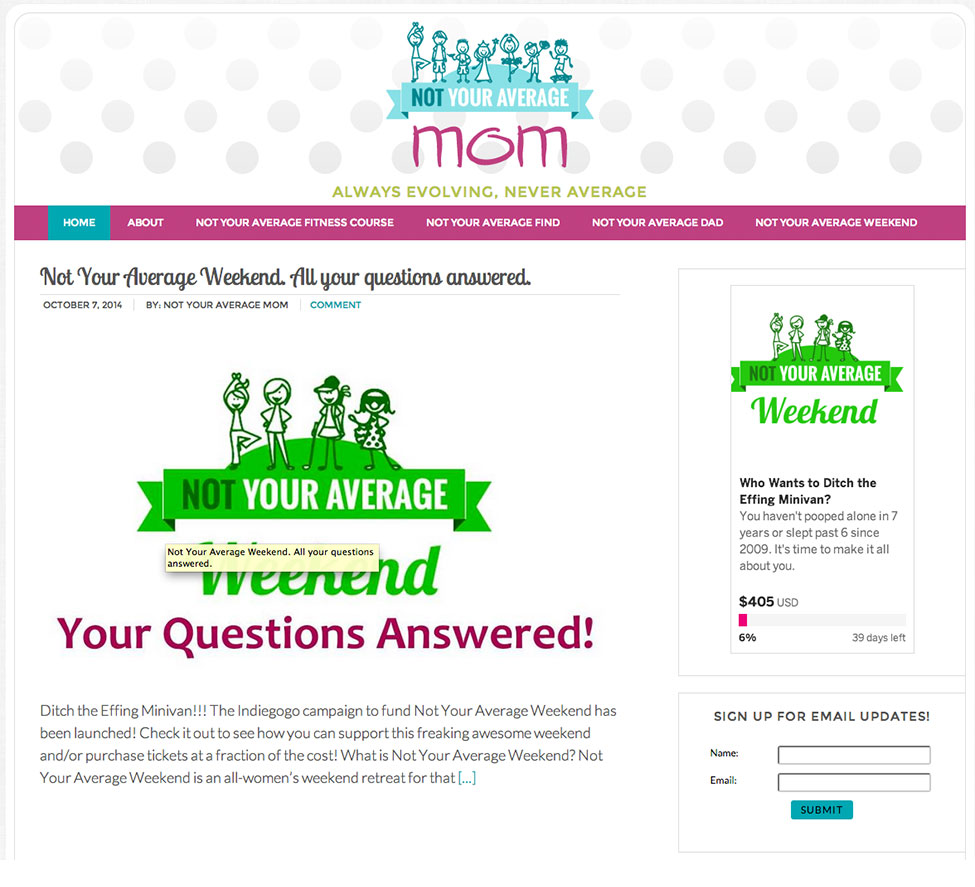 Things we've done with Susie:
Website Design
Logo Design
Product Creation & Launch Strategy
Email Campaign Strategy, Design & Execution
PR resulting in Huffington Post placement, Dr. Oz show guest and on Scary Mommy just to name a few.