I'm starting a new category on the blog talking about stuff that I want to talk about which is How We Work – I find this type of stuff really interesting and because we like to attract people, clients and work that we love I figure that if I talk about stuff that I love that might just do it.
So today you're getting a peek into my work bag.  And yes, I realize that I am an organized junkie – if you saw how much I actually do on a daily basis you would recognize that the ONLY (that's no exaggeration – that's legit) way I get everything done is by being this level of organized.  Was I always this way?  Not to this extent but I have no time to be hunting for my keys anymore so they needed a home.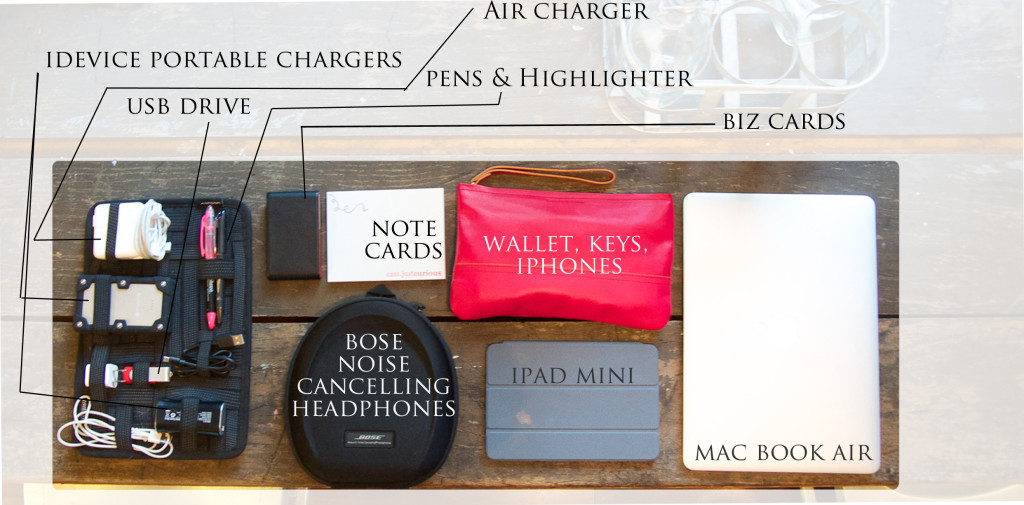 So there you have it.  Any questions?  What would you like to know about How We Work?